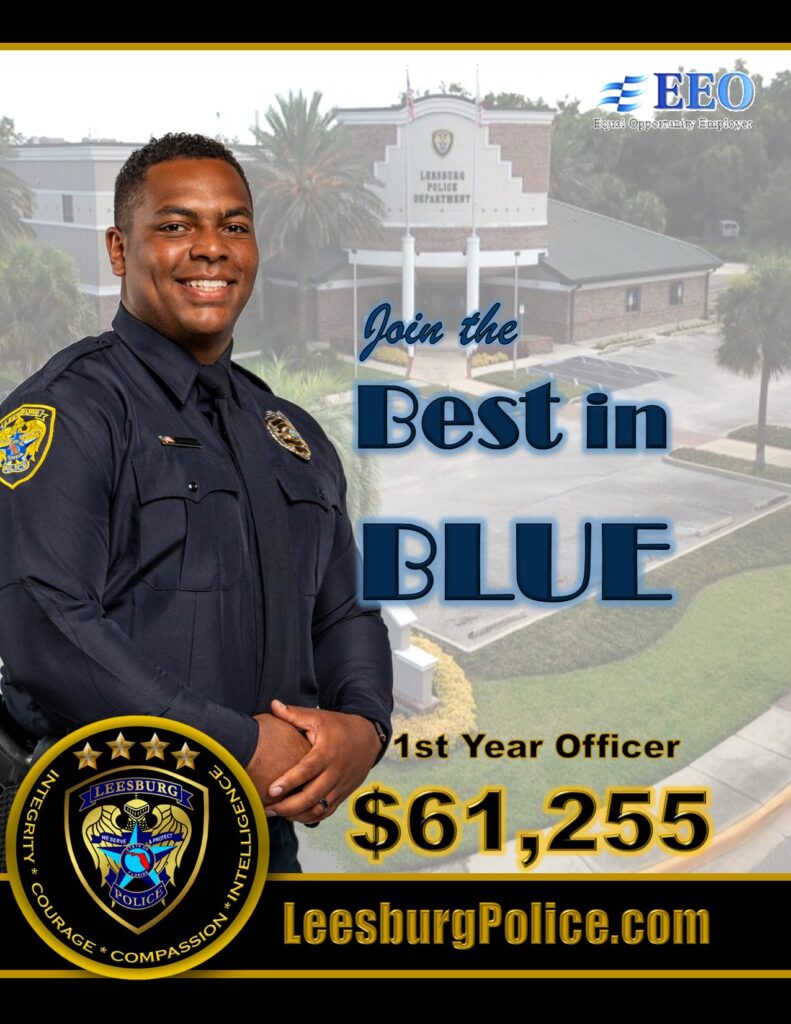 The Leesburg Police Department is an equal opportunity employer.  We seek to hire a diverse and highly competent workforce which reflects the community we serve.
All applicants to the Leesburg Police Department MUST:
Be a U.S. citizen
Possess a high school diploma or GED
Be at least 19 years of age
Be of good moral character
Possess a valid Florida driver's license with a satisfactory driving history
Possess a current Florida law enforcement officer certificate, or be currently enrolled in a Florida Criminal Justice and Standards Training Commission law enforcement officer certification program
Pass the Florida State Officer Certification Examination prior to employment
Complete application package consisting of:

General Information
Personal Inquiry Waiver (notarized)
Certification of Understanding (notarized)
Veteran's Preference Questionnaire, and
Drug Policy Statement

Take an online Post Officer Selection Test
Oral interview by a panel of Commanders and the Chief of Police
A urinalysis drug screening test pursuant to Florida State Statute 943 (Rule 11B-2700225)
A Psychological Stress Evaluation (P.S.E.) examination of applicant information
A psychological test
A physical examination by a medical doctor selected by the city
Live within a 20-mile radius of the Leesburg city limits within 15 months of employment.